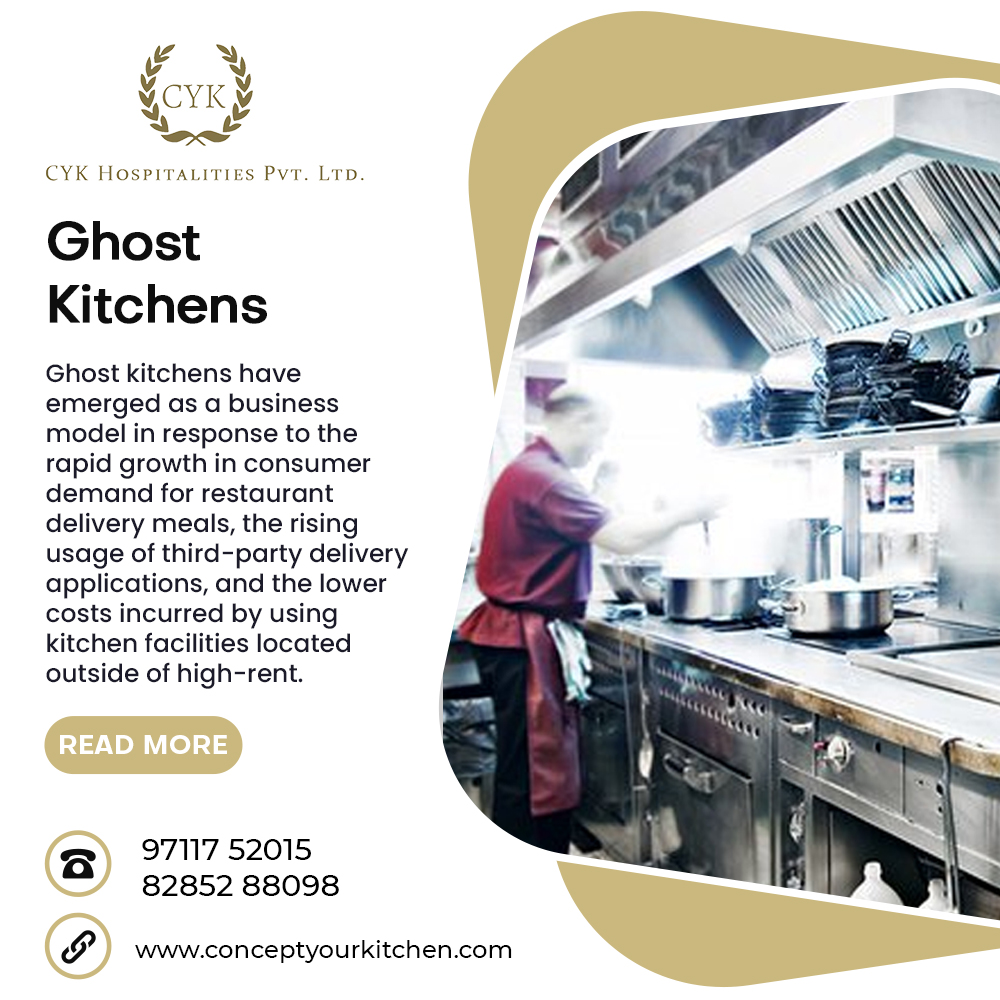 14 Sep

Ghost Kitchen

Ghost kitchens have emerged as a business model in response to the rapid growth in consumer demand for restaurant delivery meals, the rising usage of third-party delivery applications,

and the lower costs incurred by using kitchen facilities located outside of high-rent, high-foot-trafficked urban locations. Using a ghost kitchen allows established restaurants with dining-in

service to expand their delivery operations without adding stress to the existing kitchen, frees up parking taken by the delivery vehicles, and allows restaurant to enter new areas with lower costs.

Ghost kitchens have been crucial for the food service industry because they allow restaurants to operate at lower costs and keep pace with the growing demand for food delivery. Across the world, the

food delivery industry is increasing at a high rate. Ghost kitchens have proliferated to match the increased demand of food delivery services. The expansion of ghost kitchens, in turn, led to growth

in both the food delivery and restaurant industries. In the United States, food delivery applications produce $35 billion in annual revenue, and are projected to grow to $42 billion in annual revenue

by 2025, with 111 million users. As of 2020, there were 1,500 ghost kitchens in the United States. The United States restaurant industry is about $800 billion.