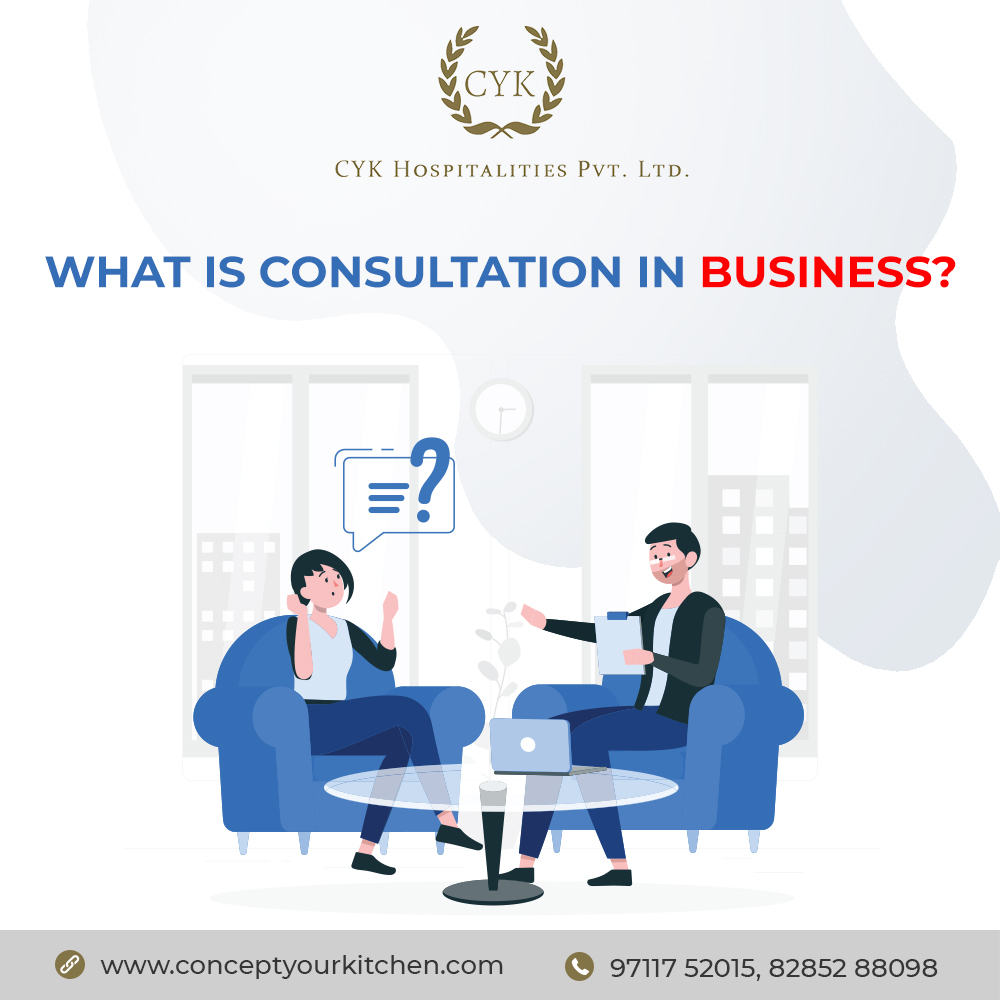 08 Jun

What is Consultation in Business?

A consultation is "a meeting with an expert or professional to seek advice."In other words, a consultation is essentially a consulting session. When you want to receive advice from a professional or expert of any sort, the meeting you schedule with them is a consultation.

.

The purpose of a consultation is to hear out the person's needs and help identify a plan of attack for solving their problems and accomplishing their goals. Whether or not the client has to pay for this strategy session depends entirely on the consultant's business model and the nature of the problem being solved.

.

Concept Your Kitchen (CYK Hospitalities), works in the retainership model and comes to aid for clients' problems to identify the right strategies or advice plan of work for the efficient start of business.

.