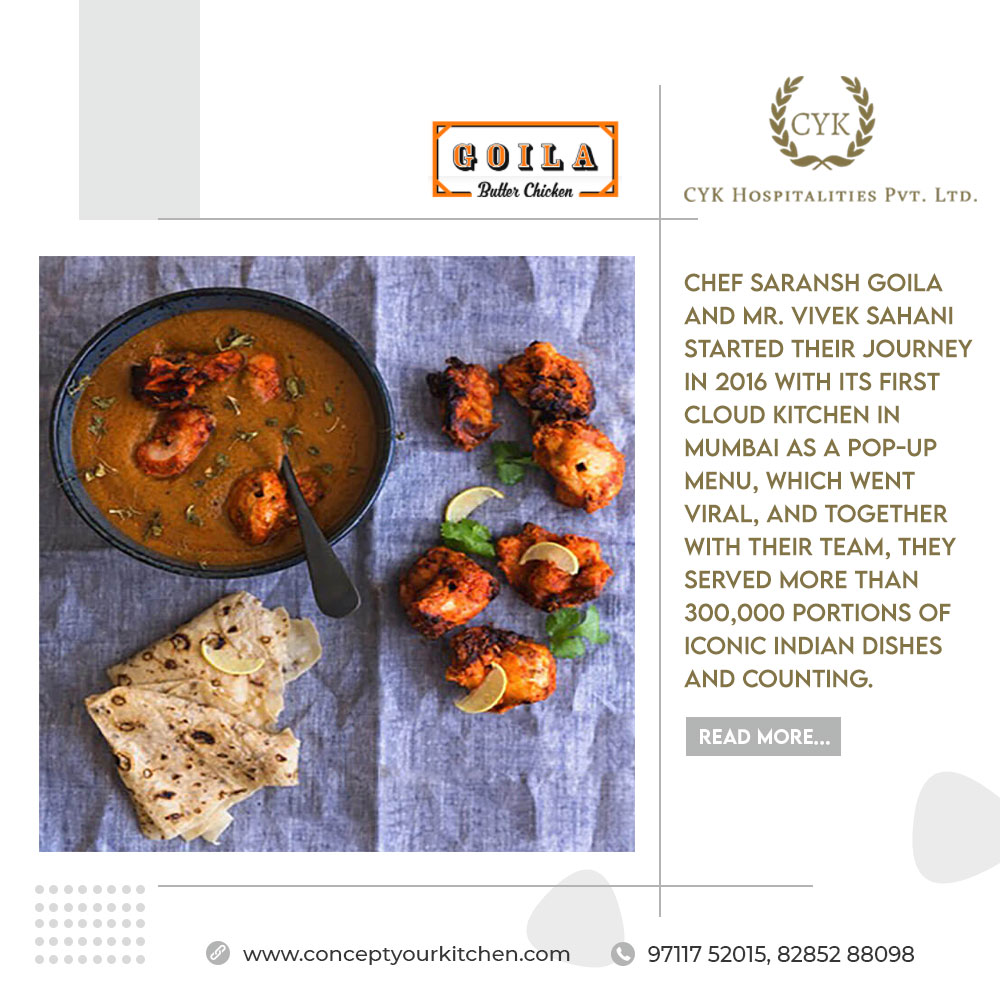 18 Jun

Goila Butter Chicken

Chef

Saransh Goila

and Mr. Vivek Sahani started their journey in 2016 with its first cloud kitchen in Mumbai as a pop-up menu, which went viral, and together with their team, they served more than 300,000 portions of iconic Indian dishes and counting. It has been recognized globally and now expanded its roots in London last year.

.

Chef Saransh Goila's celebrated reincarnation of butter chicken, widely known as the 'Goila Butter Chicken' has laid an uptrend following since it first arrived in Mumbai five years ago.

.

With Ghost Kitchen's recently announced equity stake in Goila Butter Chicken. With the pandemic turning the tables on cloud kitchen formats, the brand anticipates a catapulted growth with a projection of 85 outlets by 2021 and 100 by 2023.

.

CYK Hospitalities (Concept Your Kitchen) is inspired by the story, what started as an idea became a successful business. We wish Goila Butter Chicken to reach extraordinary heights and keep inspiring foodies.

.

For informative content on the HoReCa industry, follow us for hospitality updates.