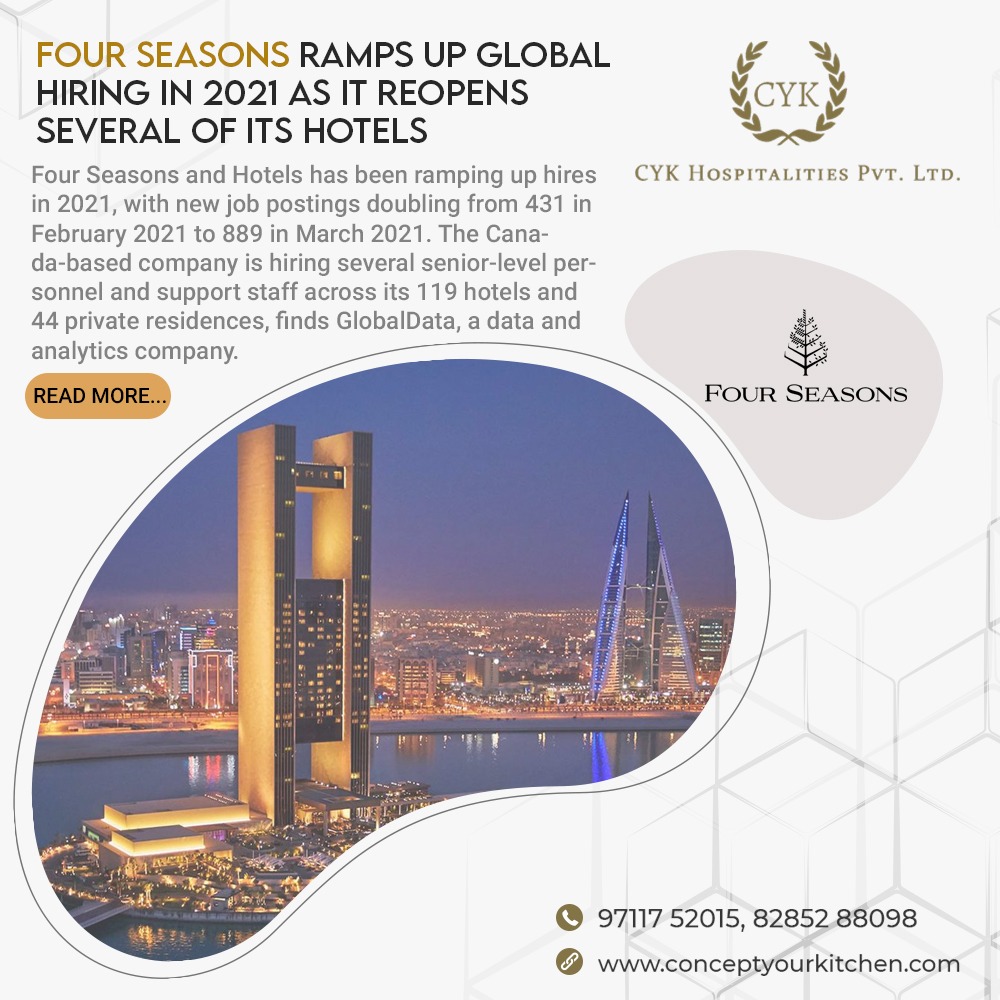 24 Jun

Four Seasons Ramps up global hiring in 2021 as it reopens several of its hotels

Four Seasons Hotel Jakarta

and Hotels has been ramping up hires in 2021, with new job postings doubling from 431 in February 2021 to 889 in March 2021. The Canada-based company is hiring several senior-level personnel and support staff across its 119 hotels and 44 private residences, finds GlobalData, a data and analytics company.

.

The company listed around 4,000 jobs between January 2021–June 2021 (till June 14), which is more than what it posted in 2020. Hiring is concentrated in the US and Canada, with an increase of 47% and 25% in job postings, respectively, till June 2021.

.

Talking about the Indian landscape, Gargi Guha, Director of Public Relations at Four Seasons Hotel Bengaluru at Embassy ONE said that the Bengaluru hotel is treading cautiously and currently does not have any plans of hiring this year. "We opened the hotel in the middle of 2019 and have not even had a single full year of operation. Hence, our priorities at this point will be to focus on the recovery of the business," she stated.

.