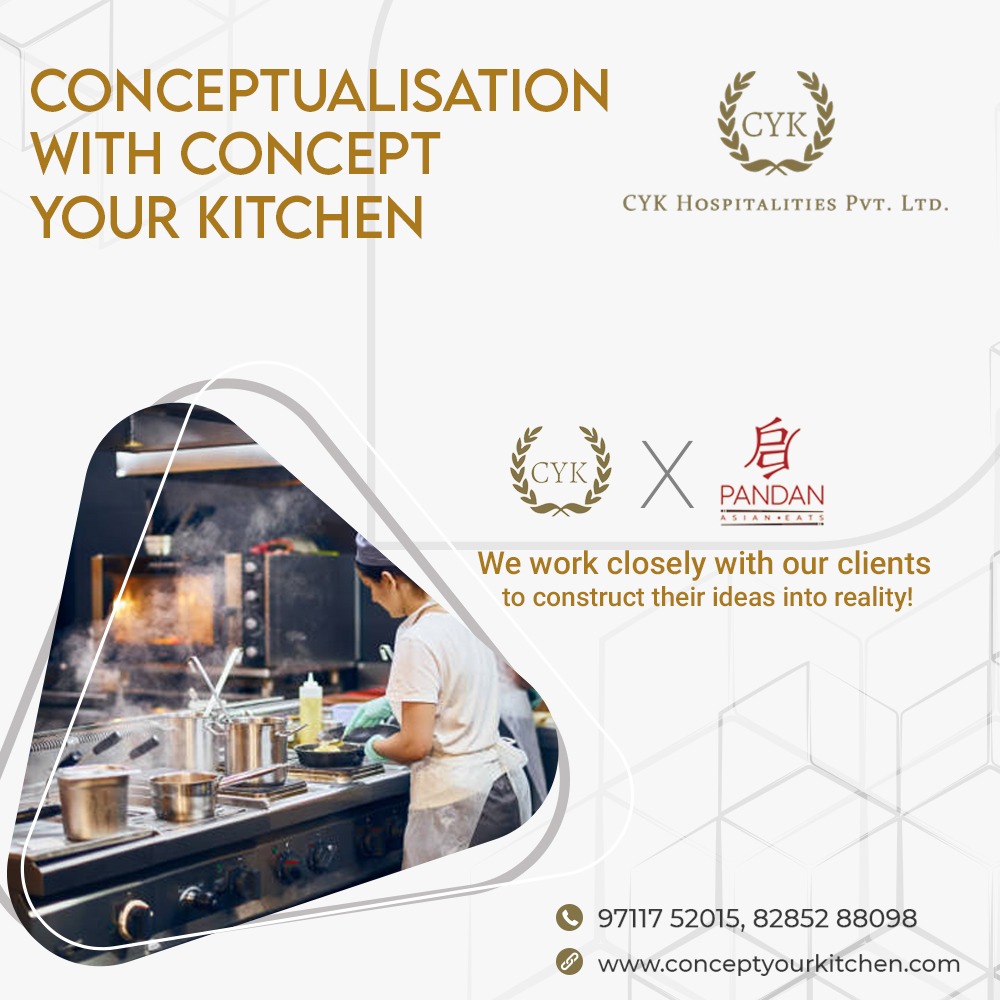 30 Jun

Conceptualisation with Concept Your Kitchen

CYK Hospitalities (Concept Your Kitchen) believe in the association and retainership with clients and work in perspective to create the client's idea into a foundation. Together with our dynamic team, we conceptualize ideas for our clients in light to make a prominent market presence with a successful business.

.

Pandan: Asian Eats

, New Delhi is one of our associated projects which was launched at the start of the year 2021. This project was the first step for our clients in the food industry. We spent days and nights making our client understand how to run cloud kitchen operations and assisted them to break the thin ice of running kitchen operations. Today the outlet is running full-fledged and is doing great, it is an immense pleasure to help our clients to reach the success ladder.

.

Cyk Hospitalities love to create and explore its creativity in the food and beverage industry, with the lots of experience we believe to make our projects into a reality.

.

Get in touch with CYK Hospitalities for creative solutions. To enquire, call us at +91 9711752015 or mail us at conceptyourkitchen@gmail.com

.