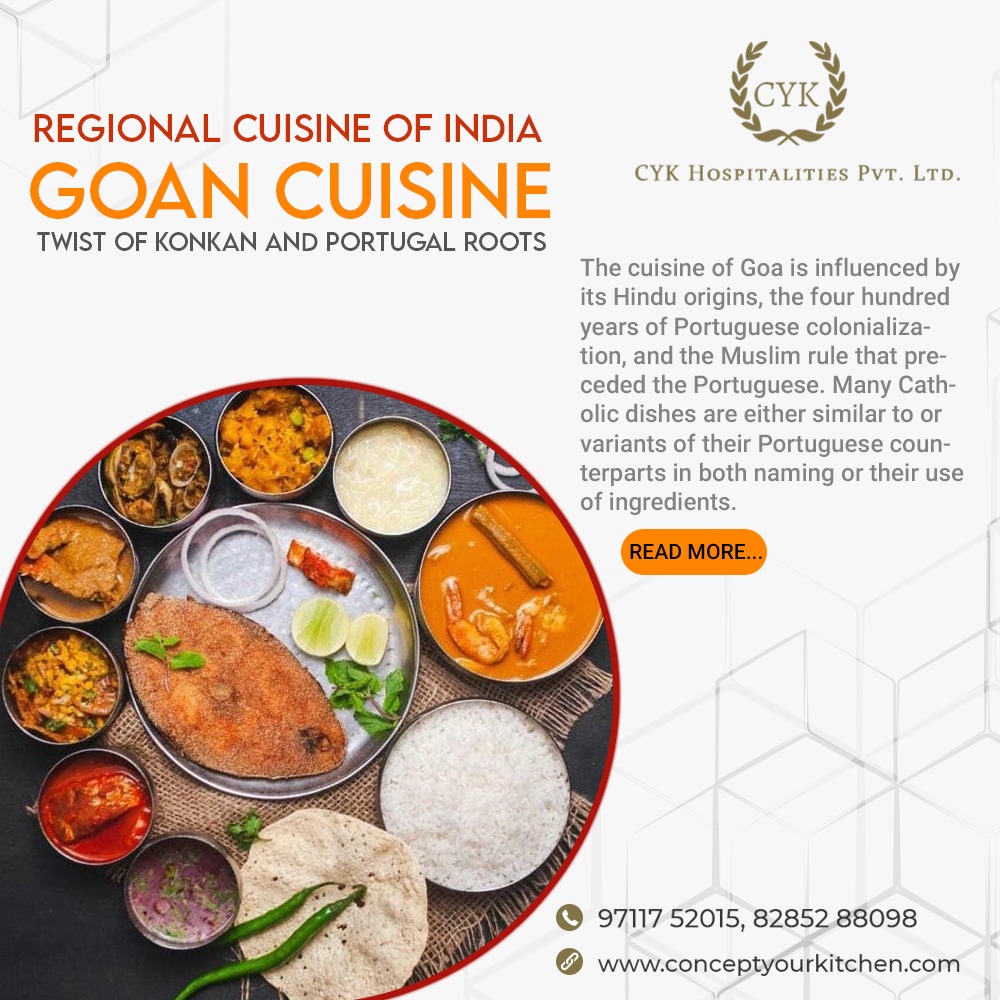 30 Jun

Regional Cuisine of India Goan Cuisine, Twist of Konkan and Portugal roots.

The cuisine of Goa is influenced by its Hindu origins, the four hundred years of Portuguese colonialization, and the Muslim rule that preceded the Portuguese. Many Catholic dishes are either similar to or variants of their Portuguese counterparts in both naming or their use of ingredients.

.

Rice, seafood, coconut, vegetables, meat, pork, and local spices are some of the main ingredients in Goan cuisine. The area is located in a tropical climate, which means that spices and flavors are intense. The use of kokum is another distinct feature. Goan food is considered incomplete without fish. It is similar to Malvani or Konkani cuisine.

.

Kingfish (vison or visvan) is the most common delicacy. Other seafood delicacies include pomfret, shark, tuna, and mackerel. Among the shellfish are crabs, prawns, tiger prawns, lobster, squid, and mussels. The food of Goan Christians is heavily influenced by the Portuguese.

.

Most known dishes are Canja de galinha, Chamuça, Chouriço, Xacuti chicken, Samarein chi kodi and many more.

.