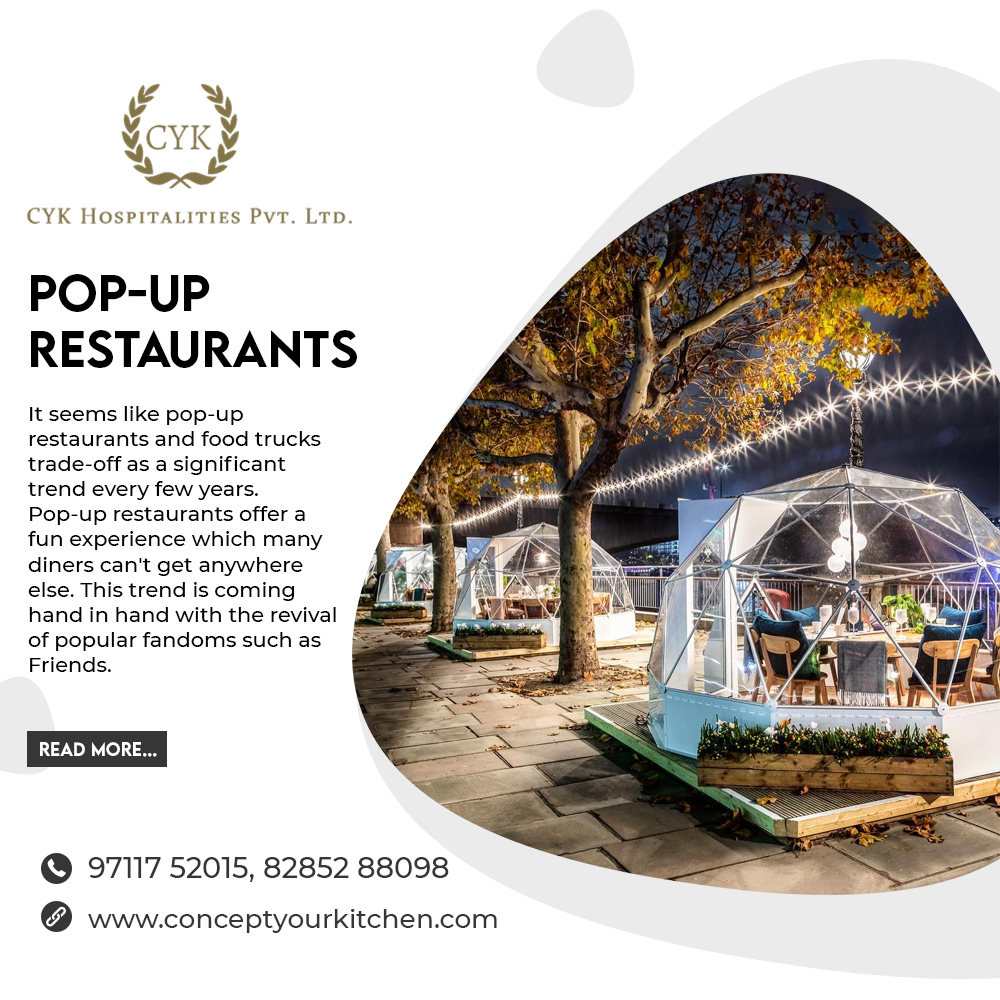 15 Sep

Pop-Up Restaurants

It seems like pop-up restaurants and food trucks trade-off as a significant trend every few years. Pop-up restaurants offer a fun experience which many diners can't get anywhere else. This trend is

coming hand in hand with the revival of popular fandoms such as Friends. Central Perks locations have popped-up throughout New York City and have begun to make their way across other major cities.

An unexpected pop-up restaurant that set this trend on fire is the Gucci Astoria. In 2019 they used a pop-up restaurant in Singapore with a three Michelin star chef as their first food venture outside of Italy.

It's clear that the pop-up trend isn't exclusive for themed spots, casual dining, or even fine dining. A pop up can be anything, but it always comes with exclusivity. The pop-up trend is something that restaurant

owners are learning to embrace. While the work to plan the pop-up event is demanding, the payoff is usually well worth the effort. Restaurants can choose a few specific dishes, or even a set menu, and charge substantially

more than they would normally. Of course, the success of a pop up is only a flash in the pan. Use a pop up to feed business back to your stationary restaurant.