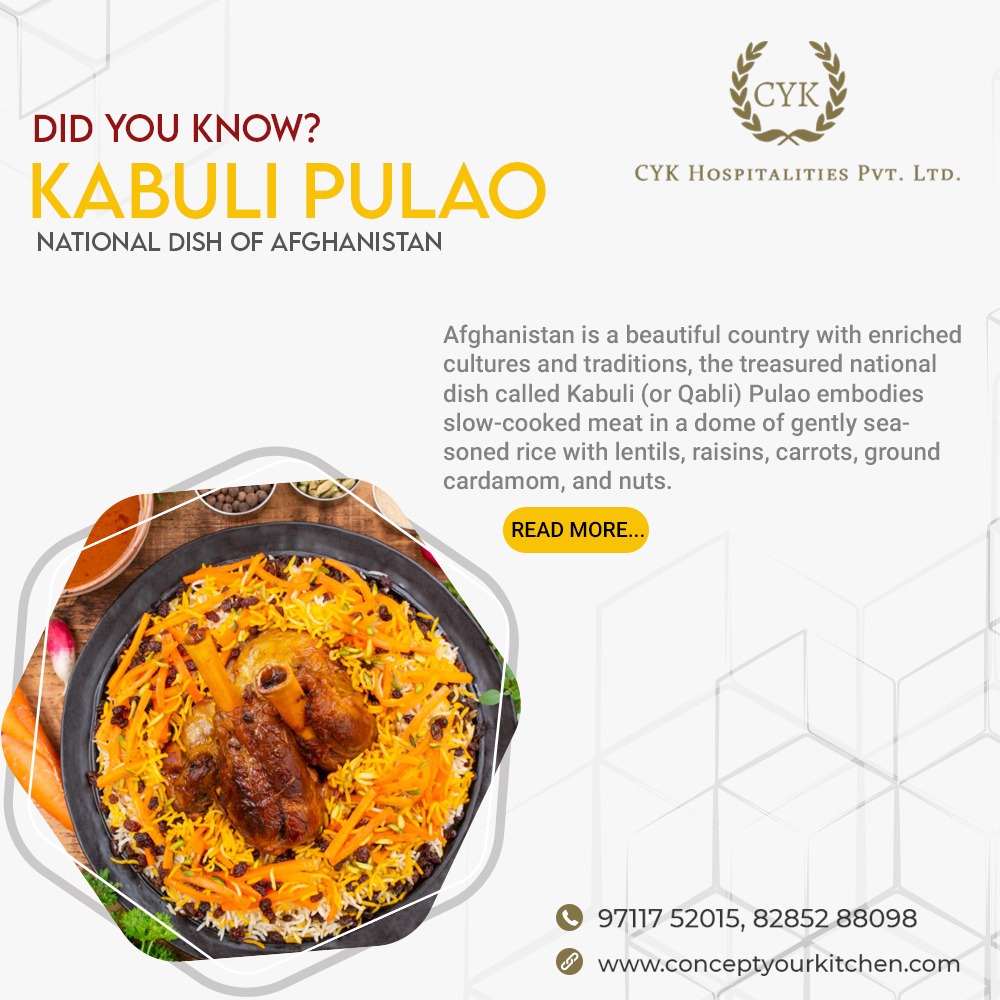 01 Jul

National dish Of Afghanistan "Kabuli Pulao"

Afghanistan is a beautiful country with enriched cultures and traditions, the treasured national dish called Kabuli (or Qabli) Pulao embodies slow-cooked meat in a dome of gently seasoned rice with lentils, raisins, carrots, ground cardamom, and nuts.

.

Dwelled into the mountains between Iran, Pakistan, Turkmenistan, Uzbekistan, and Tajikistan, just one small country away from India and China, Afghanistan is not quite the Middle East, not quite Asia. Its cuisine has elements of each but is distinctively it's own.

.

From India came chilis, saffron, garam masala, and pepper. Persia contributed coriander and mint, while Mongolian influences take shape in dumplings and noodles. Fatty dishes are an important fuel in this nation of freezing winters, with oil used liberally and mutton fat traditionally added to many dishes. Afghans like their food neither too spicy nor too hot, with yogurt used as a dressing, topping, or accompaniment.

.