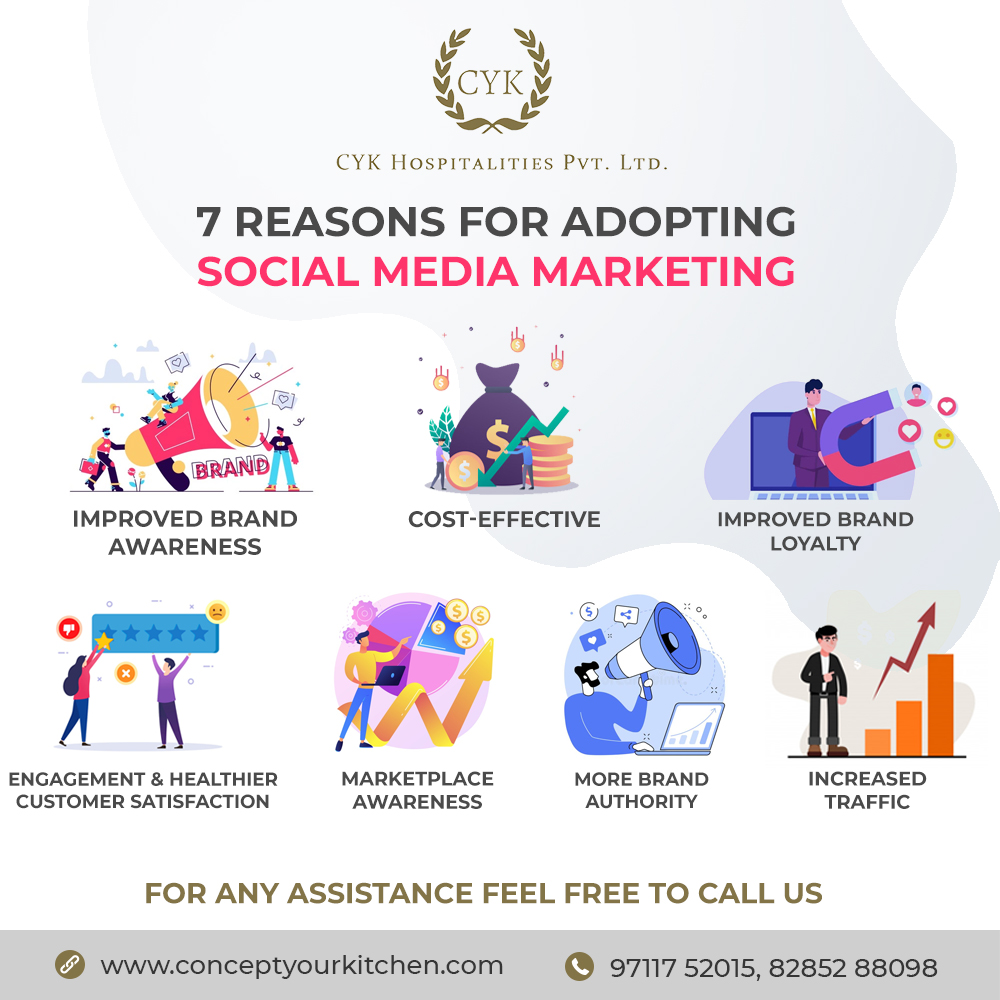 18 May

7 Reasons for Adopting Social Media Marketing

Social media is becoming the most important aspect of digital marketing, which provides augmented benefits that help reach millions of customers worldwide. The following 7 reasons for adopting social media marketing will make sense:-

Improved brand awareness

A social media page for your brand will benefit your business in numerous ways and with regular use, it can also yield a wide audience for your business in less time.

.

Cost-effective

By investing petty cash in paid advertisement and time, a business can significantly increase conversion rates and eventually get a return on investment, on the money that you primarily invested.

.

Improved brand loyalty

When you have a social media presence, you make it easier for your customers to find you and connect with you. By connecting with your customers through social media, you are more probable to upsurge customer retention and customer loyalty.

.

Engagement & Healthier customer satisfaction

Social media is an effective way of engaging and interacting with clients. The more you communicate with the audience, the better chances you have of conversion. With the help of these platforms, creating a voice for your company is important in improving the overall brand image. Customers appreciate the fact that when they post comments on your page, they receive a non-computerized reply.

.

Marketplace Awareness

To understand the needs and wants of consumers instead of directly communicating with them is Marketplace awareness. By observing the activities on your profile, you analyze customers' interests and opinions.

.

More brand authority

To outshine the business, brand loyalty and customer satisfaction both play a cardinal role, but it all comes down to communication. When customers witness your company posting on social media, especially replying to their queries and posting original content, it helps them build a positive image in their minds.

.

Increased traffic

The benefit of Social Media is that it helps increase website traffic. By sharing your content on social media, you are giving users a reason to click through to your website.

.

Concept Your Kitchen

(

CYK Hospitalities

) comes to aid for social media marketing, we provide all these benefits to our clients while providing our services. These services are quality controlled and we aim to give the best marketing services.

.