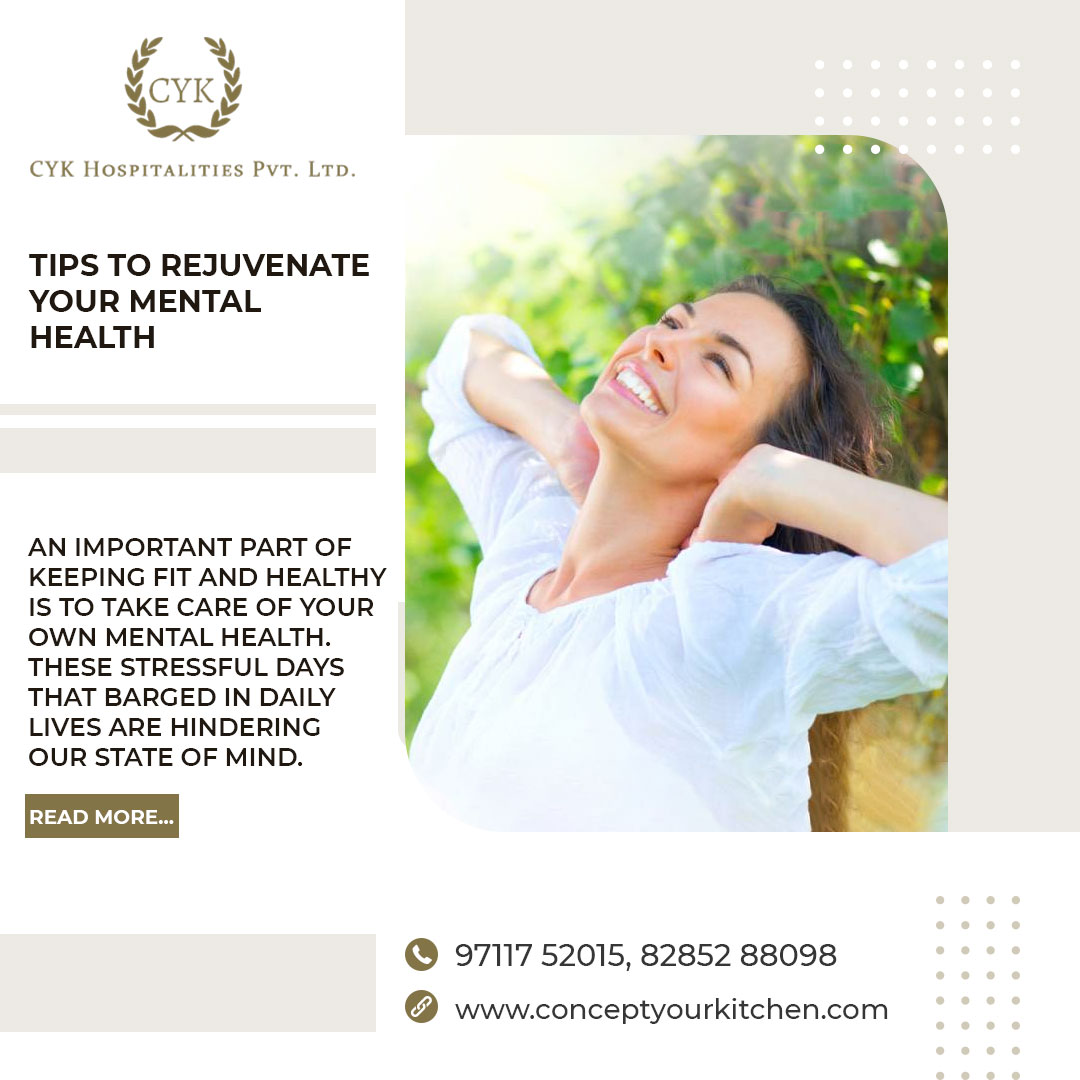 05 Jul

Tips to Rejuvenate Your Mental Health

An important part of keeping fit and healthy is to take care of your own mental health. These stressful days that barged in daily lives are hindering our state of mind. Some tips to rejuvenate healthy mind health-

.

Get plenty of sleep-

.

Sleep is really important for our physical and mental health. Sleep helps to regulate the chemicals in our brain that transmit information. These chemicals are important in managing our moods and emotions. If we don't get enough sleep, we can start to feel depressed or anxious.

.

Void alcohol, smoking, and drugs-

.

Drinking and smoking can impact your mental health. When you've had a few drinks you can feel more depressed and anxious the next day, and it can be harder to concentrate. Excessive drinking for prolonged periods can leave you with a thiamine deficiency. Other drugs will often leave you in withdrawal and can often cause very low moods and anxiety. More severe effects of drugs include paranoia and delusions.

.

Do something you enjoy-

.

Try to make time for doing the fun things you enjoy. If you like going for a walk, painting, or a specific TV show, try to set aside time to enjoy yourself. If we don't spend any time doing things we enjoy, we can become irritable and unhappy.

.

Connect with others and be sociable-

.

Make an effort to maintain good relationships and talk to people whenever you get the chance. Having friends is important not just for your self-esteem, but also for providing support when you're not feeling too great. Research has found that talking to others for just ten minutes can improve memory and test scores!

.

Ask for help-

.

One of the most important ways to keep yourself mentally healthy is to recognize when you're not feeling good and to know when to ask for help. There's no shame in asking someone for support if you're feeling low or stressed.

.