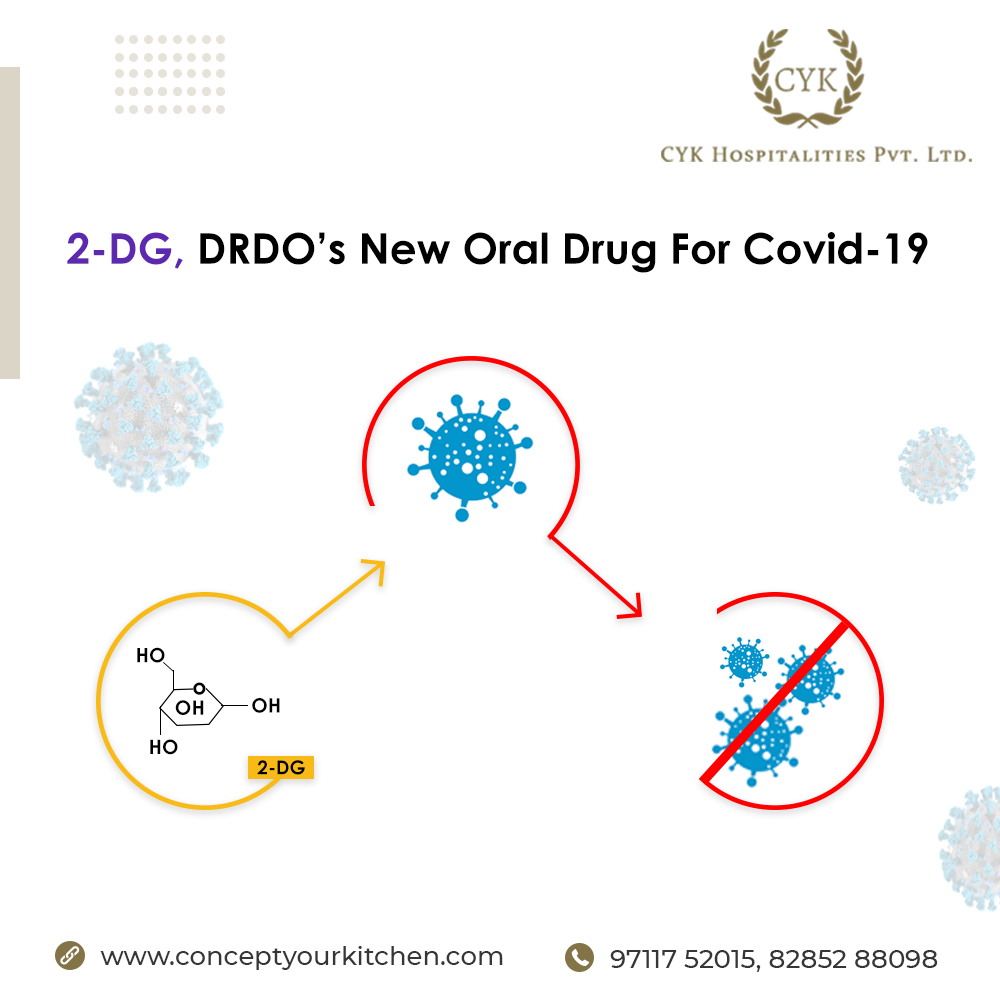 09 Jun

2-DG, DRDO's New Oral Drug For Covid-19

The government of India has released the first batch of the anti-Covid-19 drug, 2-deoxy-d-glucose or '2-DG', developed by DRDO, for emergency use as an adjunct therapy in moderate to severe cases. It is available in powder form in a sachet and can be taken orally after dissolving in water.

.

Clinical trial data shows the molecule helps in faster recovery of patients hospitalized with Covid-19 and reduces their dependence on supplemental oxygen. It accumulates in virus-infected cells and prevents its growth by stopping viral synthesis and energy production.

.

"Concept Your Kitchen" (CYK Hospitalities) is concerned for the people, educating and informing them about the pandemic can save lives and help them to get out of trauma, we humbly ask our readers to get themselves vaccinated and motivate others to do the same.