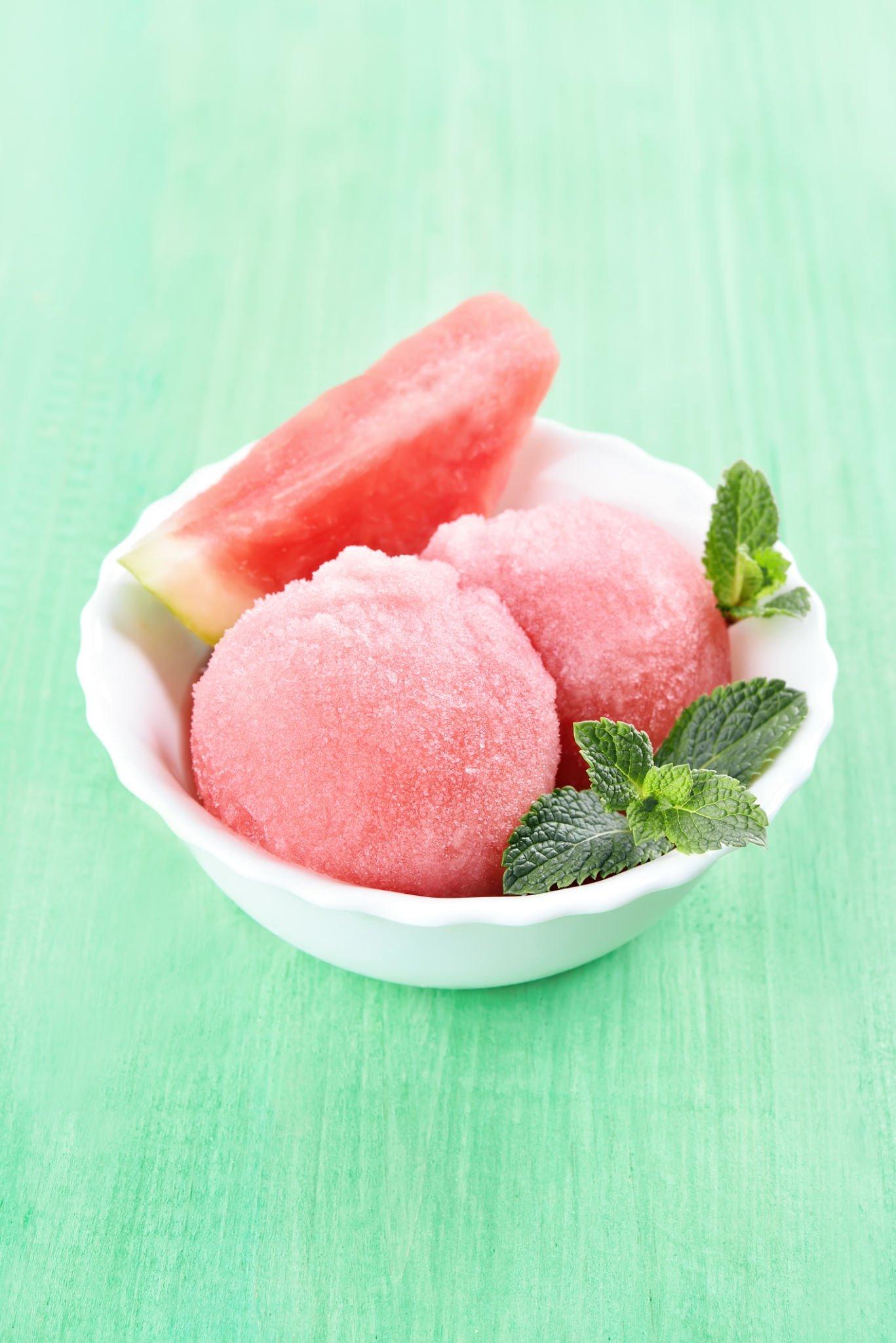 24 May

Watermelon and Mint Granita Recipe.

If you're looking for a refreshing summer treat, look no further than watermelon and mint granita! This deliciously icy dessert is perfect for hot days when you need a sweet and refreshing pick-me-up.

Making it is super easy, and the results are simply amazing. Follow the simple steps and you'll have a delectable granita that will tantalize your taste buds and cool you down immediately.

To start, you'll need fresh watermelon chunks (seeds removed), fresh mint leaves, granulated sugar, water, and fresh lime juice. Combine the sugar and water in a small saucepan over medium heat, stirring until the sugar dissolves. Remove from heat and let it cool to room temperature.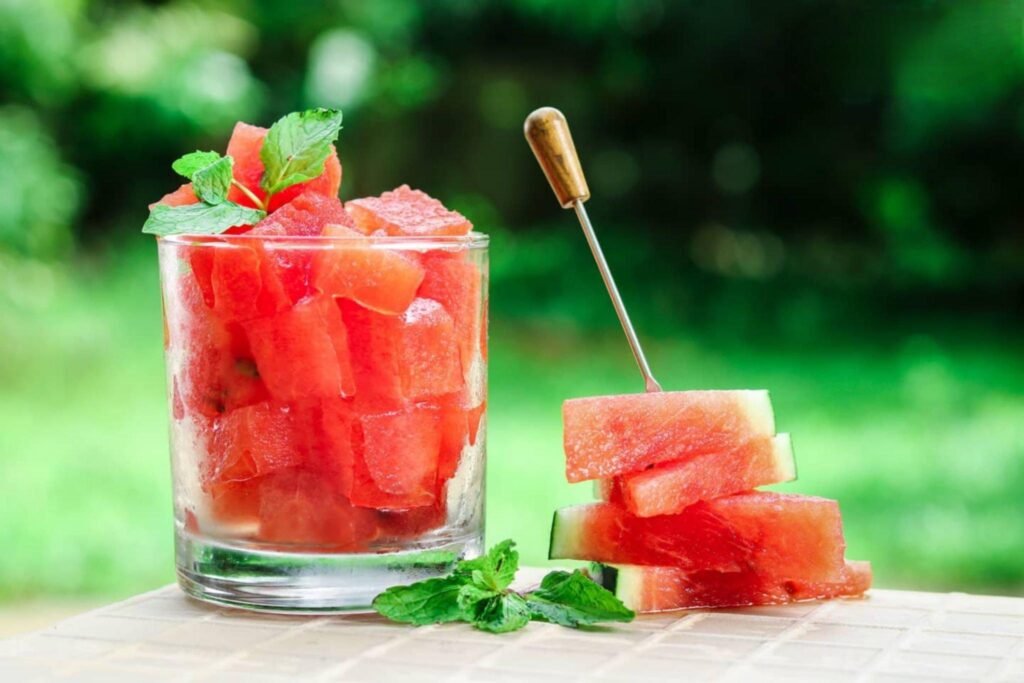 later, combine the watermelon, mint leaves, and lime juice in a blender or food processor and blend thoroughly. Pour the watermelon mixture into a large, shallow dish or baking pan, and add the cooled sugar syrup. Mix well to combine, and then place the dish or pan in the freezer for about an hour.
After an hour, remove the pan and use a fork to scrape the mixture. Break up any large ice chunks and scrape the edges to ensure everything is mixed well. Repeat this process every half-hour for 3 to 4 hours or until the mixture has completely frozen and has a granita-like texture.
Once the granita is fully frozen, use a fork to scrape it into fluffy ice crystals. Transfer it to serving bowls or glasses and garnish with a sprig of fresh mint for an extra touch of flavor.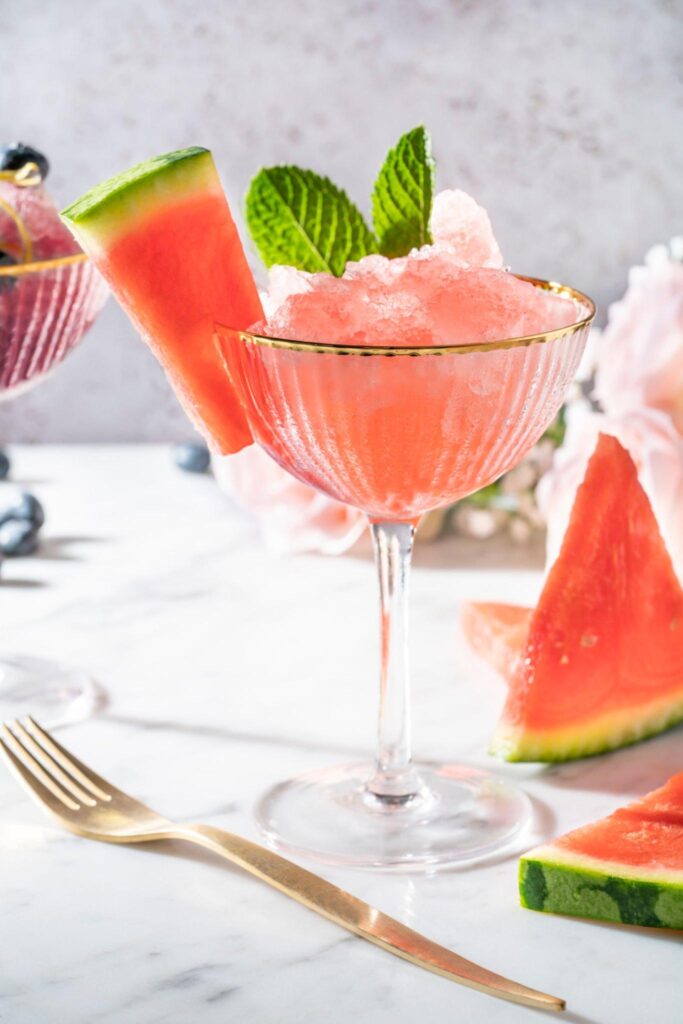 The result is a delightful and refreshing treat that's great for hot summer days. The combination of sweet watermelon and fresh mint creates a harmonious blend that is both cooling and satisfying. Plus, it's easy to make and perfect for entertaining guests or enjoying on your own.