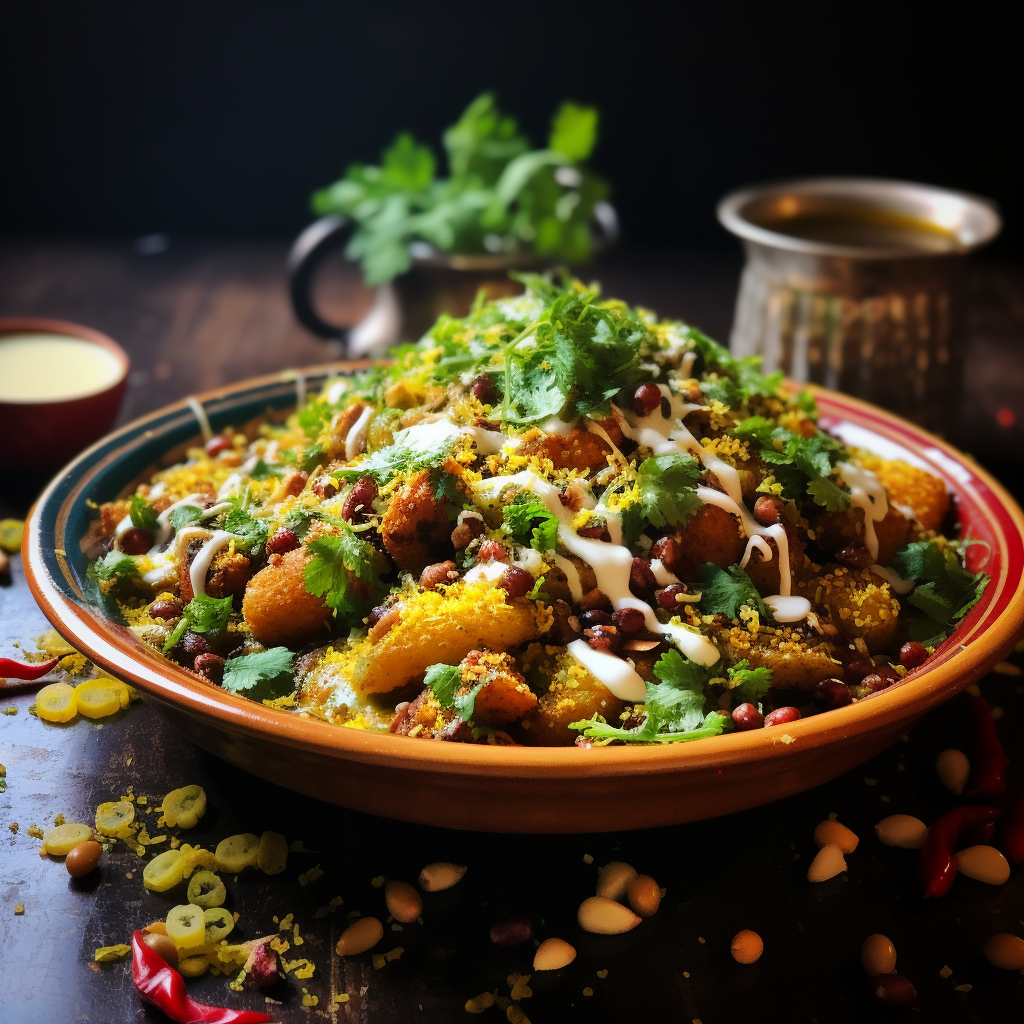 18 Nov

Sweet Potato Chaat: A flavourful Shakargandi Chaat Recipe

Shakargandi chaat, or sweet potato chaat, is a delightful Indian street food that combines the natural sweetness of roasted sweet potatoes with a medley of vibrant flavors and textures. This easy-to-make dish is perfect for those looking for a healthy and satisfying snack. Here's a simple recipe to create a delectable shakargandi chaat in the comfort of your home.

Ingredients:

2 medium-sized sweet potatoes, peeled and cubed

1 small red onion, finely chopped

1 small tomato, finely chopped

1 green chili, finely chopped (adjust to taste)

1/4 cup fresh coriander leaves, chopped

1/4 cup roasted peanuts

1 tsp chaat masala

1/2 tsp roasted cumin powder

1/2 tsp red chili powder (adjust to taste)

Salt to taste

Juice of 1 lemon

Tamarind chutney and mint chutney for drizzling

Sev (crispy chickpea flour noodles) for garnish

Instructions:

Preheat your oven to 400°F (200°C). Toss the sweet potato cubes in a little oil, salt, and red chili powder, then spread them on a baking sheet. Roast for about 20-25 minutes, or until they are tender and slightly crispy.

In a large mixing bowl, combine the roasted sweet potatoes, chopped onion, tomato, green chili, and fresh coriander leaves.

Add the chaat masala, roasted cumin powder, salt, and lemon juice. Mix everything well to ensure the flavors are evenly distributed.

Just before serving, add the roasted peanuts for a delightful crunch.

Drizzle tamarind chutney and mint chutney over the chaat, and garnish with a generous helping of sev.

Your shakargandi chaat is ready to be enjoyed! This chaat offers a harmonious blend of sweet, spicy, and tangy flavors, making it a delightful and healthy snack for any occasion. It's perfect for sharing with friends and family or enjoying on your own as a guilt-free treat.