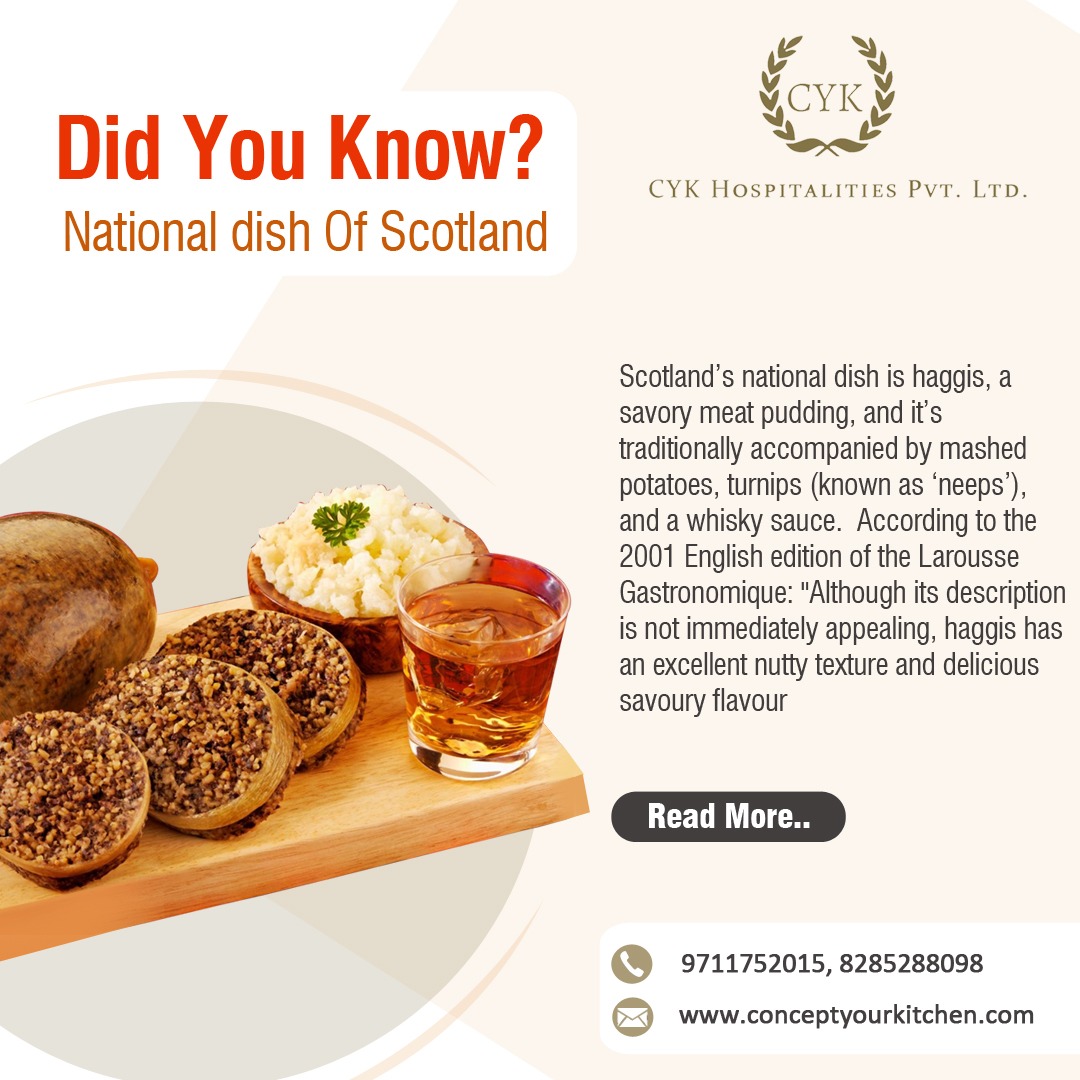 08 Jul

Did You Know? National dish Of Scotland

Scotland's national dish is haggis, a savory meat pudding, and it's traditionally accompanied by mashed potatoes, turnips (known as 'neeps'), and a whisky sauce. According to the 2001 English edition of the Larousse Gastronomique: "Although its description is not immediately appealing, haggis has an excellent nutty texture and delicious savoury flavour".

.

It is believed that food similar to haggis—perishable offal quickly cooked inside an animal's stomach, all conveniently available after a hunt—was eaten from ancient times. This also brings us to the national drink – whisky. Over 100 distilleries in Scotland produce this amber-hued liquid, many of which can be explored on a tour.

.