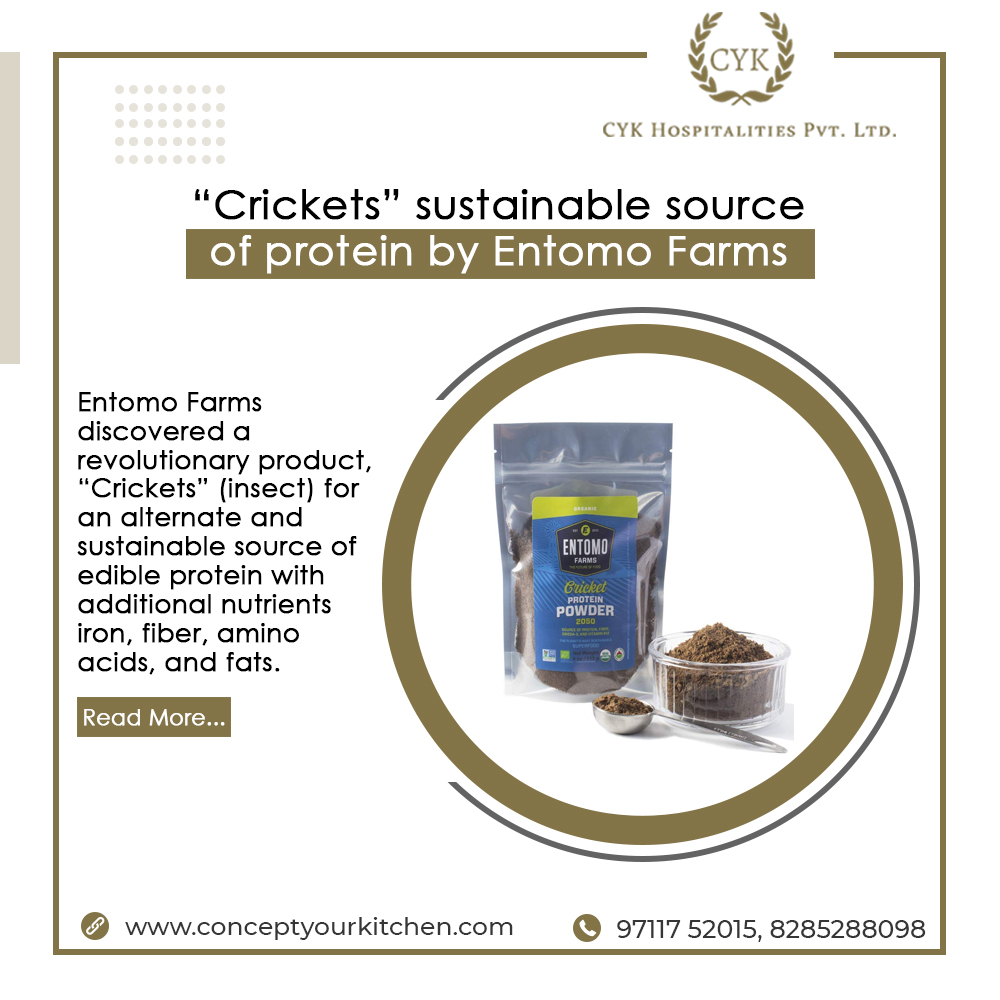 05 May

"Crickets" sustainable source of protein by Entomo Farms

Entomo Farms discovered a revolutionary product, "Crickets" (insect) for an alternate and sustainable source of edible protein with additional nutrients iron, fiber, amino acids, and fats.

It will help the meat industry to substitute animal protein to insect protein which is more efficient in terms of product as well as use less natural resources for production thus reducing wastage of various sources of nature such as potable water, which is a scarce resource in the world. Entomo Farms products will help feed nutritious and cost-effective food to the poor, malnourished, and food insecure. The products will spark the imagination of culinary foodies with limitless opportunities to expand their dining pleasures.

Entomo Farm's Goal is "To make an important contribution in the feeding of an estimated world population of 9 billion people in 2050. To establish a new paradigm of perception and desirability as we motivate people across the globe to consume insect protein". 

CYK Hospitality is inspired by the concept, feel excited to share the inspirations with our readers.